Giveaways & Competitions
And the winner is…
I hope that you enjoyed the Jubilee competition round up I posted earlier this week.  What a fabulous selection eh?
With 44 entries its fair to say that I have breathed more than one sigh of relief that it was not me who was picking the winner.  I am therefore extremely grateful to fellow blogger Vanessa Kimbell who very kindly agreed to judge this competition for me.
Given the large number of entries, Vanessa decided that the only way she could judge fairly was by setting some criteria.  Very sensible I think. The list below is what she came up with as things that are important to her.  If any of you have seen her blog Goddess on a Budget, these might not come as too much of a surprise:
Originality
Child friendly and achievable (in terms of reproducing)
Budget friendly
Adaptable (can it easily be used for another occasion)
I can therefore tell you that the entry which scored highest in all 4 of these criteria was…
The Union Jack Jelly Belly Cake sent in by Helen from Fuss Free Flavours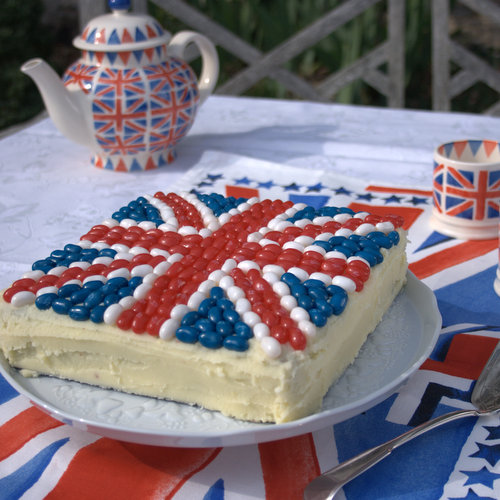 Well done Helen, please contact me via email or twitter in order to claim your £100 Amazon voucher prize.
A couple of other entries came close and I think that these deserve a special mention too.They were:
Emine's gorgeous iced Jubilee cake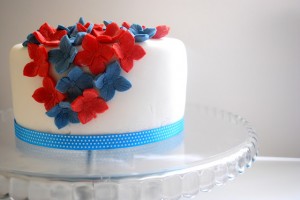 And this super fun finger sandwich bake from Credit Munched blog.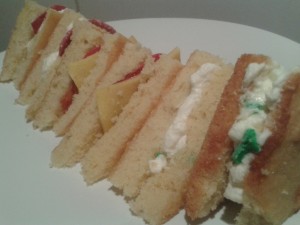 A massive thank you to everyone who entered.  You really did make my Jubilee.  Also, huge thanks to Vanessa for judging such a wonderful selection of cakes and bakes.  And a final thanks to the sponsors Appliances Online.
Tagged bloggers Jubilee Baking Competition, credit munched, Fuss Free Flavours, M Bakes, Vanessa Kimbell