Giveaways & Competitions
Homemade by Fleur – The Next Chapter and Giveaway #2
Well Hello!! My new blog was ready a little bit early, and I was too excited to wait until tomorrow morning so here it is in all it's glory for your to take a look around.   I really hope you like it.
I immediately need to say a big thank you to my brother Liam for working so hard on my new blog and to my sister-in-law Nic who created my logo.  They are both absolute stars and its safe to say I could not have done this without them.  Big hugs to both of them.  By the way my brother is available to create more blogs if anyone is interested.  Just drop me a line via email and I'll put you in touch.
I had not been blogging for very long when I started to read about all the benefits of getting a self hosted blog, and I soon knew that this was something I really needed to do.  Taking the plunge to swap over has been a bit scary but I'm over the moon with my new blog.  There is so much more I can do with it now.  I really feel like I've started the next chapter of my blogging adventure.
I have lots of fun blog posts planned for you in the near future so do watch this space.  Remember if you subscribe to my blog you won't miss anything!
To help me celebrate the launch of my new blog with my readers Renshaw have given me 3 of their great British icing packs which contain four ready-to-roll icing blocks in Union Jack colours to giveaway.   This is fantastic timing with the Jubilee next weekend but you will have to be very quick.  This giveaway is only open over this weekend and closes at the end of Sunday 29th May 2012 so the 3 lucky winners can get a pack sent out to them in time for the bank holiday.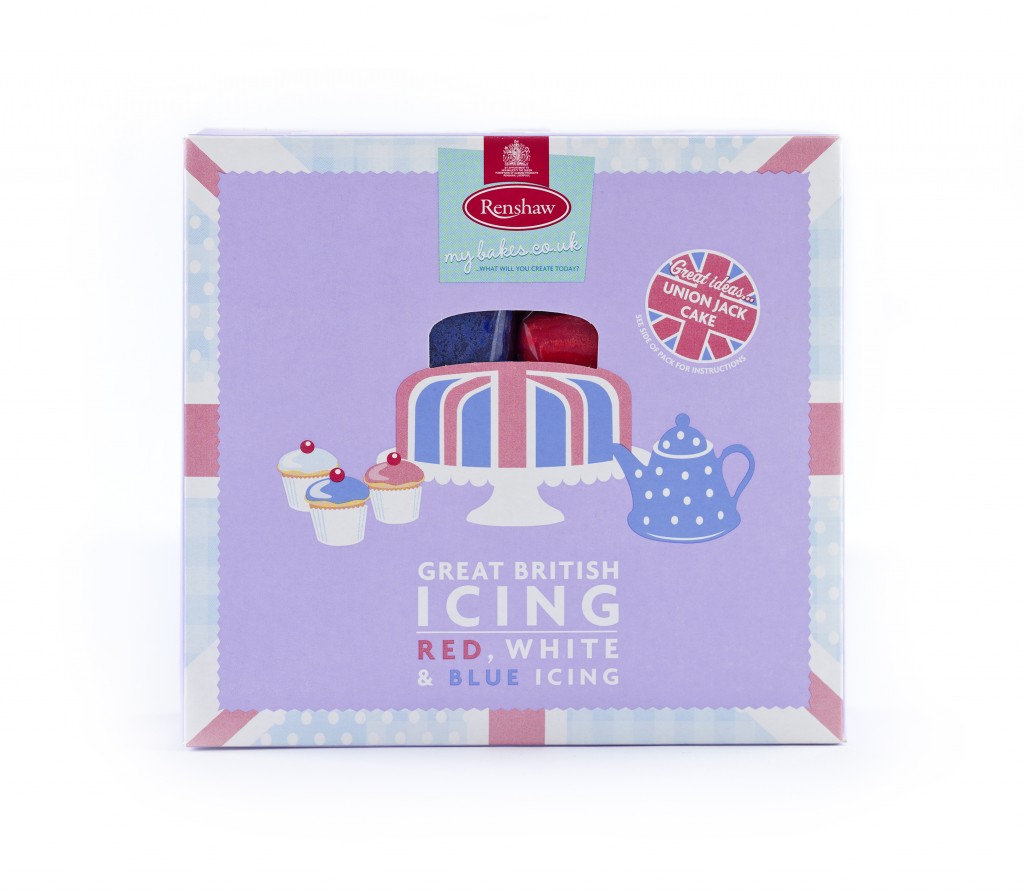 Here's how to enter:
Complete the Rafflecopter widget below to verify your entries
Firstly enter your name and email address on the Rafflecopter form so I can contact you if you win
The mandatory routes of entry are to answer the first question by leaving a comment on my blog, (please do this before you click enter on the Rafflecopter widget) and tweeting about the giveaway.  There is a bonus option liking my Facebook page too
If you can't see the Rafflecopter widget please refresh the page
No alternative prize is offered
UK entries only
For more information on how to enter blog giveaways using Rafflecopter please see this short video.
The winner will be selected at random by the Rafflecopter widget below.
GOOD LUCK
P.S. Don't forget my Bloggers Jubilee Baking Competition is still open.  Entries are coming in thick and fast. It's going to be a great round up and a very tough choice for the judge Vanessa Kimbell.