Cakes & Bakes
Wenlock and Mandeville Gingerbread Men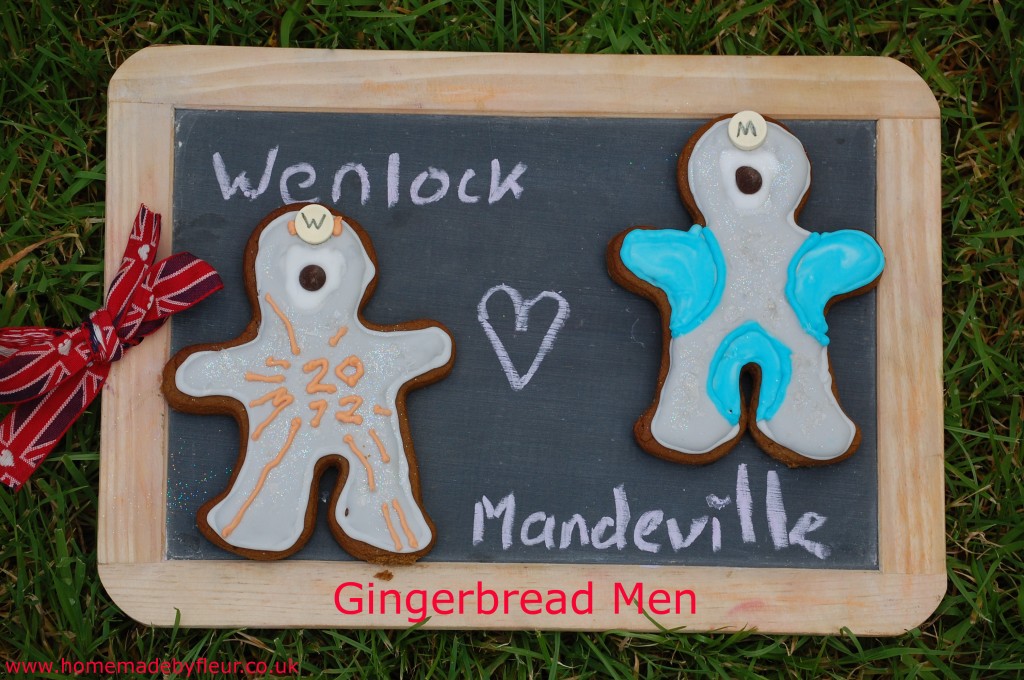 I've really surprised myself with regards to the Olympics. It's fair to say that I was not too bothered about it all in the lead up, but now that it's here, I can't get enough! I've got the telly on at every opportunity and it does not matter what is on, I'm totally getting into it. My husband came back the other night to find me crying along with 21 year old South African swimmer Chad Le Clos who won his first gold beating Michael Phelps against the odds. It was so emotional, and completely inspiring.
We took our 2 girls up to the Olympic park last Sunday to see a handball match and we had such a great day.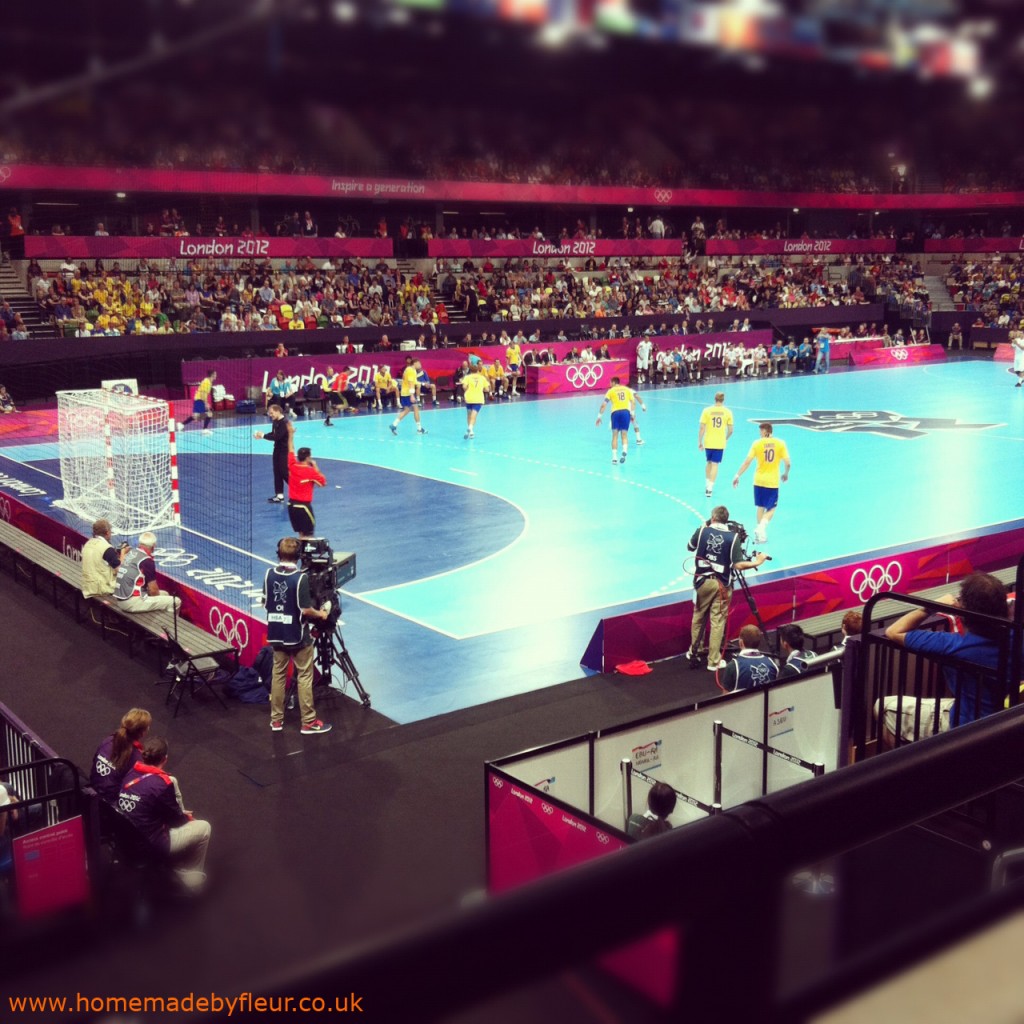 The atmosphere, the people, the match, the park!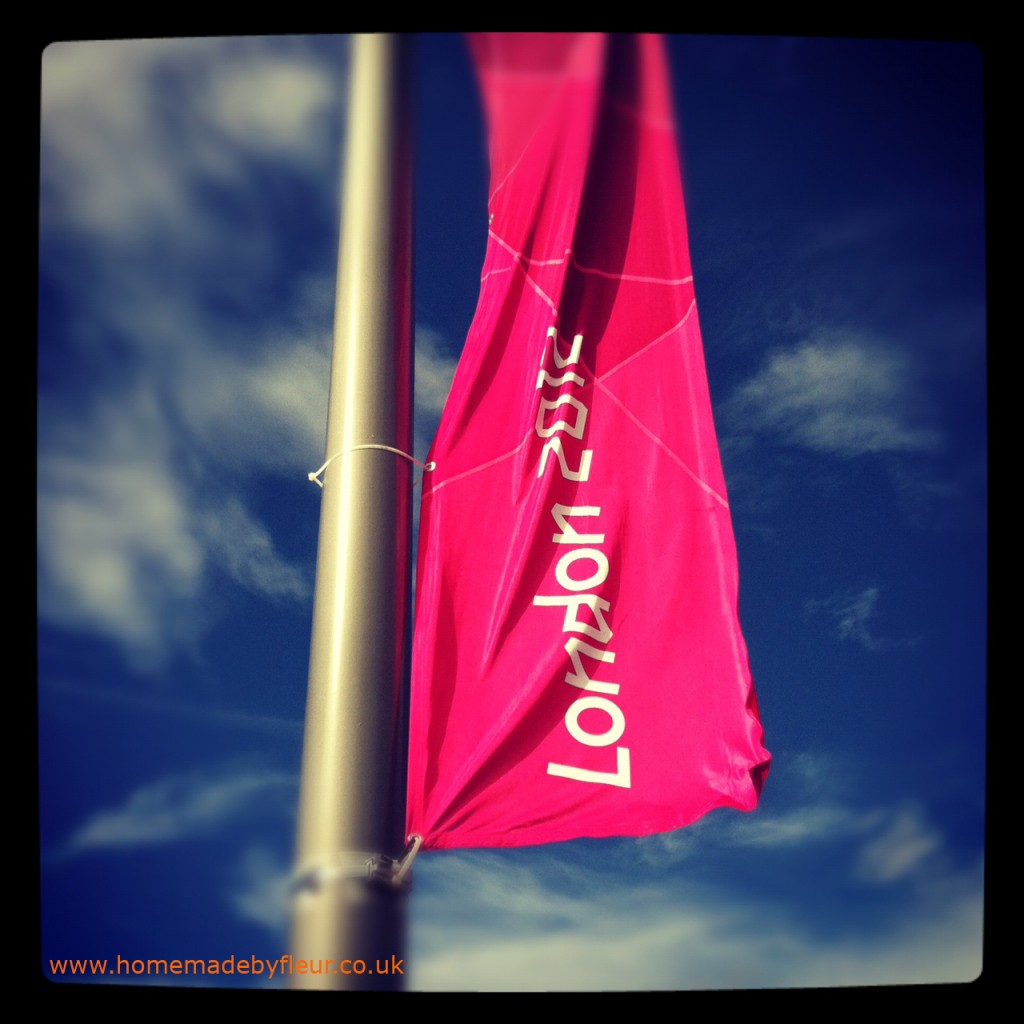 I felt proud to be British and to be giving my children an experience that I hope they will be able to tell their own grandchildren about.
So to celebrate the Olympics I have made gingerbread men using the Olympic mascots as inspiration. At first I think these little creatures scared a few people, but I have to say, they have grown on me. I have a soft spot for Mandeville as this was my maiden name and I loved it and still do.
I had brought one of each for my girls and we took them up to the Olympics and by the end of the day they really were part of the family. Here they are enjoying the game.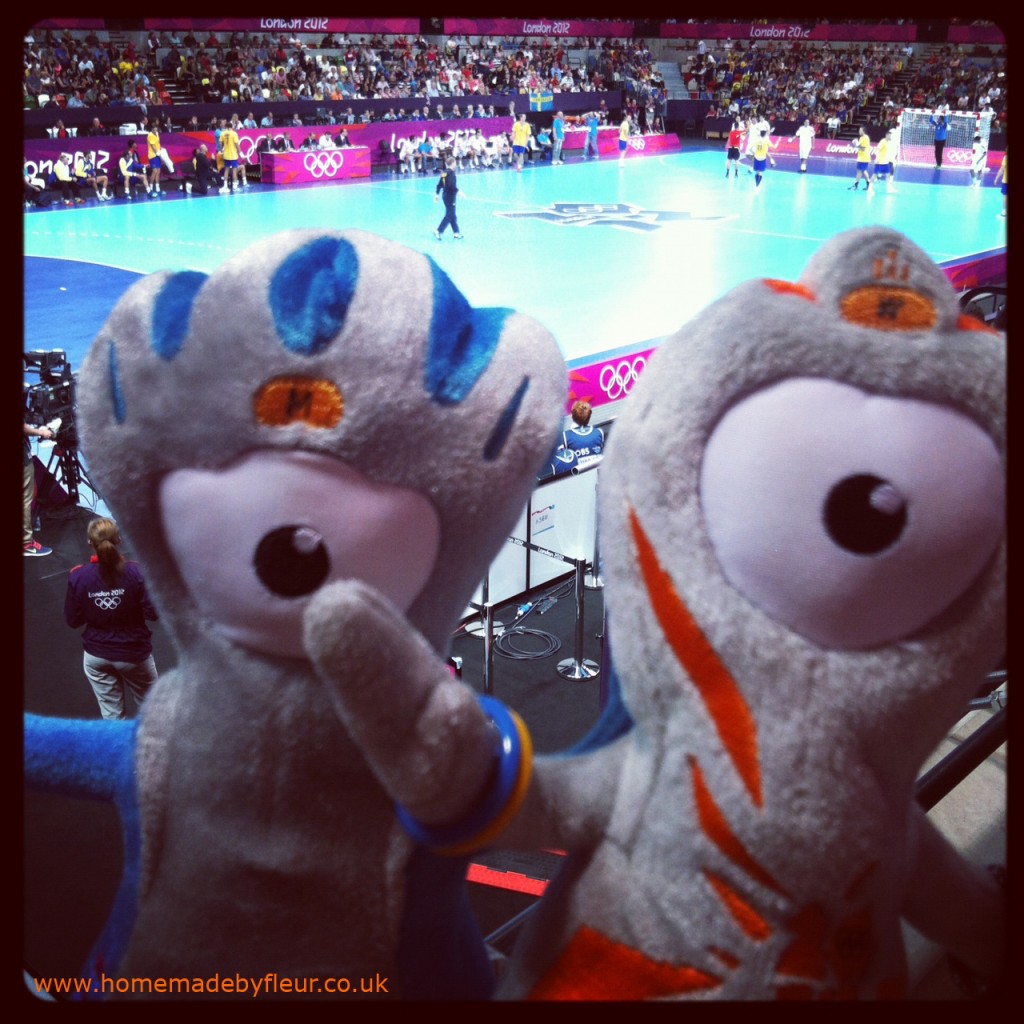 Before I go into detail about the recipe, I've done a bit of research on them both and thought you might like to know what I found out. It seems that there is more to these little mascots than meets the eye (get it…eye not eyes).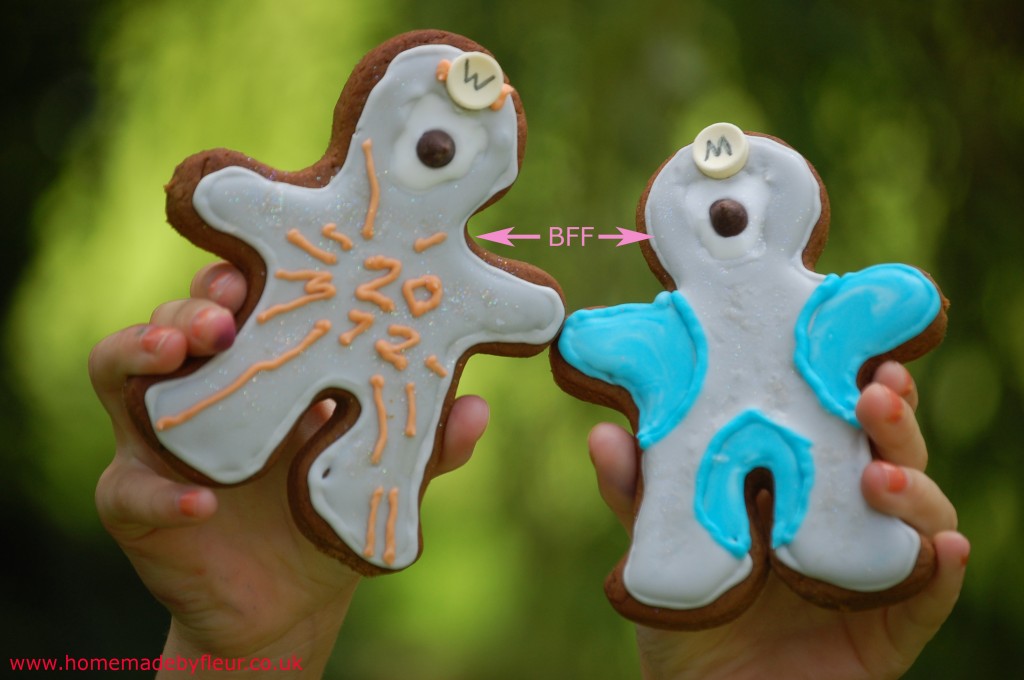 Wenlock
His head has an aerodynamic shape to it and features 3 points which represent the places on the podium. The pattern on his body with the logo of the games symbolises the whole world coming to London in 2012. The shape on the front of his head represents the shape of the Olympic stadium roof. The yellow light on top of his head is inspired from a London taxi and his eye represents a camera to record the whole of the games.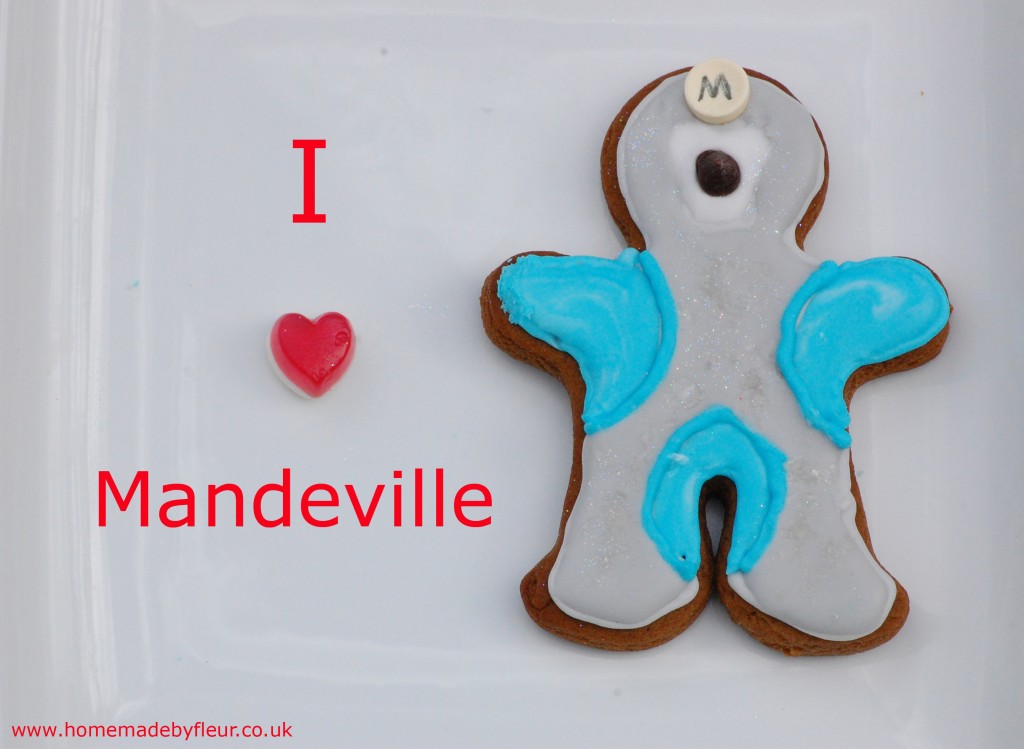 Mandeville
Similar to Wenlock with regards to the yellow light and one eye, but the mascot for the Paralympics. His head features the 3 Paralympic colours and he is named after Stoke Mandeville hospital which hosted the Stoke Mandeville Games in 1948, a competition for injured soldiers and inspiration for the paraolympics.
Wenlock and Mandeville Gingerbread Men
I've used a basic gingerbread dough recipe like the one here from Delia online, and I have decorated using a mixture of piping and flood royal icing. They are all free hand, I've just simplified my drawings a bit. You will need some icing bags/bottles and I used PME 2 tips for the piping icing and PME 4 tips for the flood icing. See my Union Jack biscuits for more description on the types of icing and how to make them.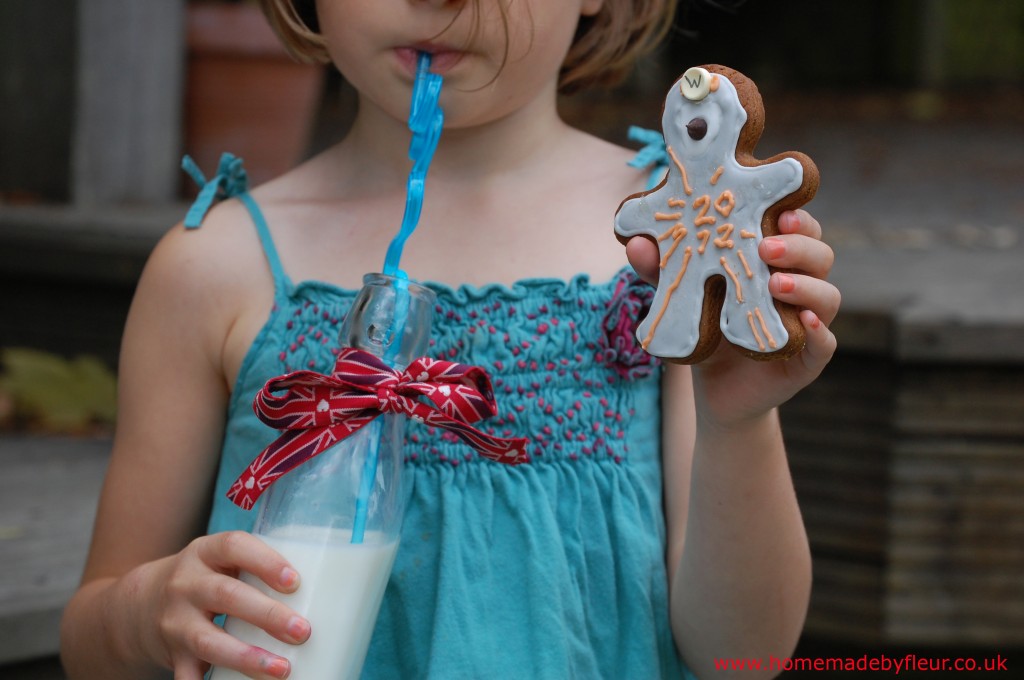 Here are the colours of icing you need. I make mine up and put in little ramekins covered with a damp j cloth to stop them from drying out until I need them.
Piping:
Light grey
Mid/light blue
Black (for the pupil and W/M but I used a dark chocolate chip for the pupil and a pen with edible ink written on a yellow refresher sweet. Could use mini smartie or something similar)
Orange
Flood:
Light grey
Light/mid blue
White
How to decorate
Wenlock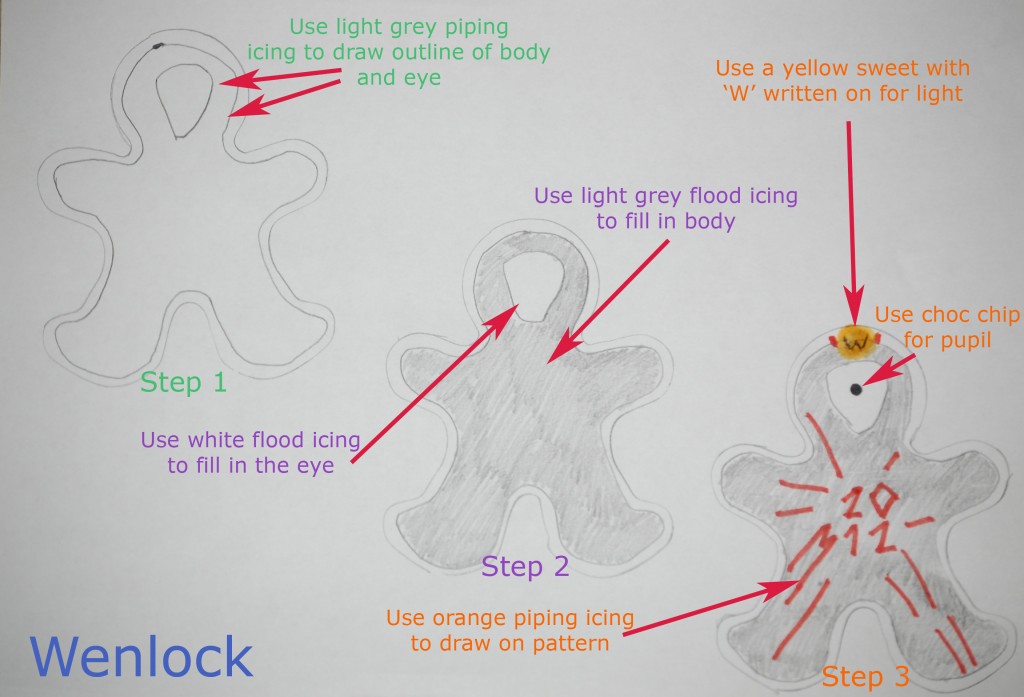 Mandeville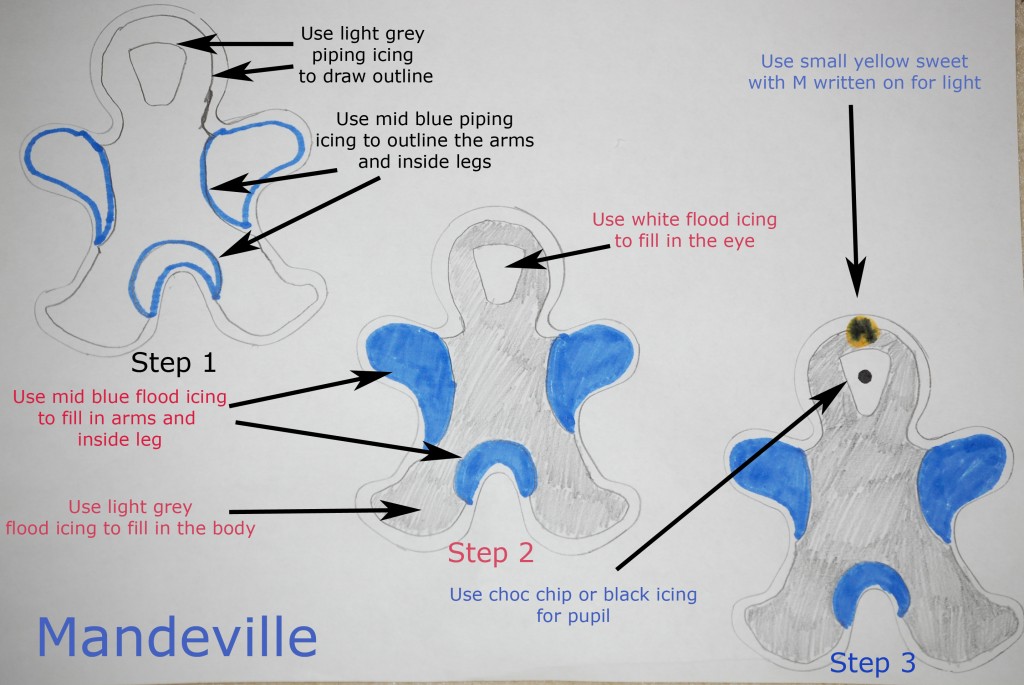 TOP TIP: Wait a good hour after step 2 on Wenlock so that the icing is dry, then go on to step 3 and start piping the logo.
(Hope you have noticed my colouring in skills there!)
Blog Challenge Entry
I think these are perfect for entering into the Sporting Snacks blog challenge run by Ren from Fabulicious Food. We have certainly been enjoying them whilst watching.
In addition, as my gingerbread contains treacle, and the letter is 'T' I can also enter it into this months Alphabakes challenge , hosted by Ros from More than the Occasional Baker and Caroline from Caroline Makes.
BTW
I'm taking the next couple of weeks off blogging but will be back towards the end of Aug with lots more to get you all inspired.
Fleur xxx
Tagged alphabakes, Decorated, Gingerbread Men, Handball, Icing, London 2012, Mandeville, Olympic mascots, Olypmics, Paraolympics, Sporting Snacks, Wenlock